Defend your Castle
My first game written for the Atari 2600/VCS.
The game is free to use for personal usage.
(Released 24-december-2016)
"Battle for the Kingdom"
(funny and fast 2 player game)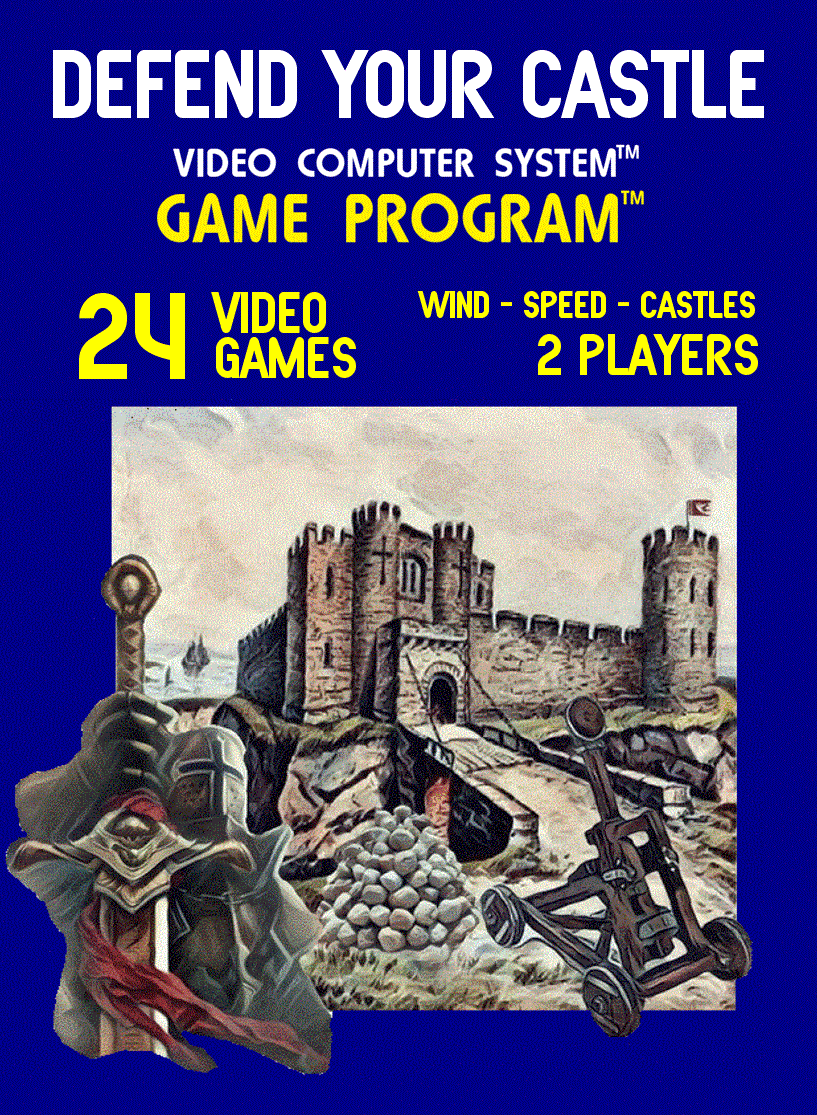 You are operating the catapult, defender of your castle.
Your goal is to destroy the opponents' castle before he destroys yours.....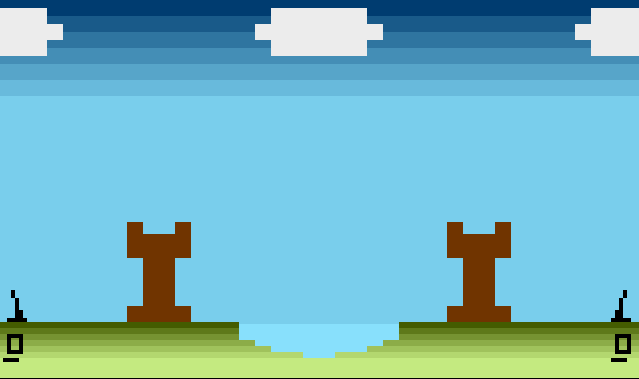 Downloads:
Defend your Castle, standard version
Defend your Castle, NTSC with PAL-colors
Box, manual and labels, with nice 1970's artwork included.
Featuring "Castle Liverpool" on the box.

If you do not have a harmony-cartridge to play this game on the real hardware:
I have decided to produce PCB's with the game on it.
To save on costs and to keep the price down, I decided for the following;
"15 euro including shipping, worldwide"
There will be no limited production, I build and ship on demand.
What do you get:
-PCB that fits in to a standard Atari cartridge or use it just as it is.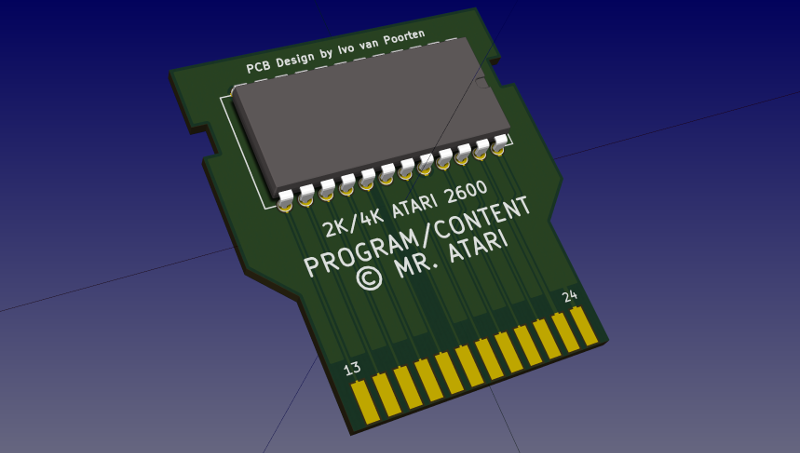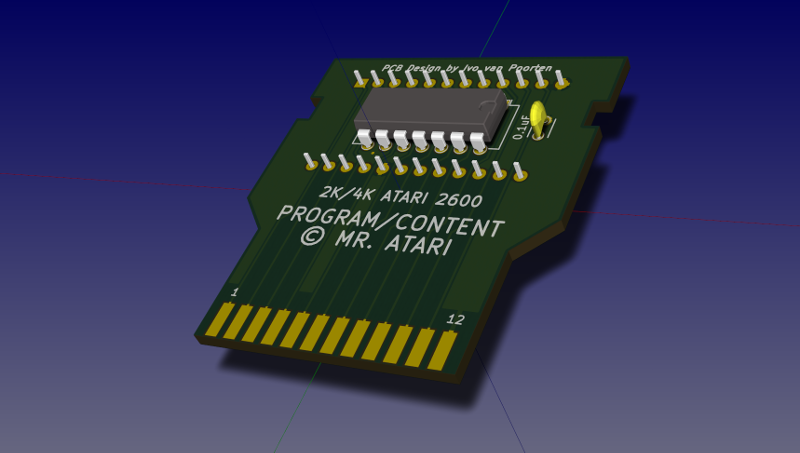 -2 labels, top and front, printed on quality sticker-paper, to be cut out by yourself.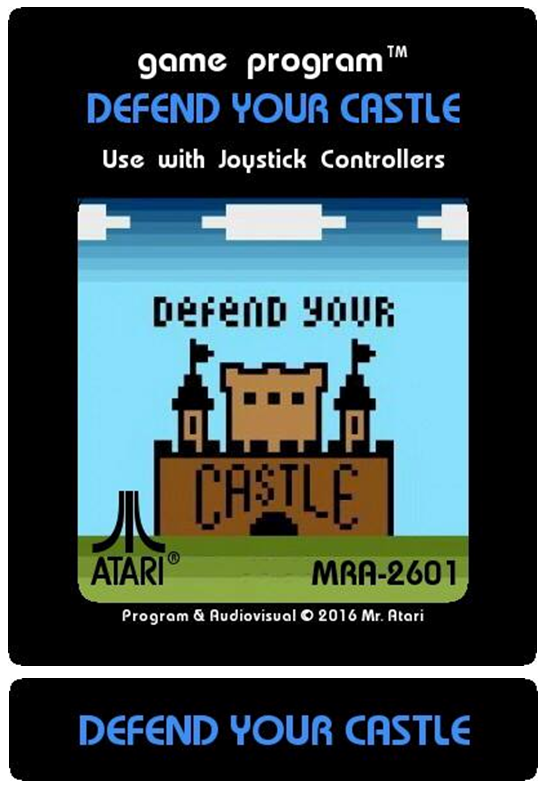 -Standard shipping in a small bubble envelop, no tracking.
-No box, No manual. You have to print, cut and fold it yourself, it's included in the download above.
How to get it:
Step 1:
-Send me an email. mr-atari @ mr-atari . com (remove the spaces)
-Specify STANDARD or NTSC-hack (see pictures below).
-Your full name and shipping address.
Step 2:
-I will contact you.
Step 3:
-Send me the following.
-15 euro to my paypal (Worldwide) or bank-account (EU-countries)
Step 4:
-I will build, pack and ship out your PCB.
Orderstatus, click here
The STANDARD game can be used on PAL and NTSC systems.
PAL systems select COLOR-mode, while NTSC systems select BW-mode.
Supporting PAL and NTSC frame-rates, results in some color difference between both systems.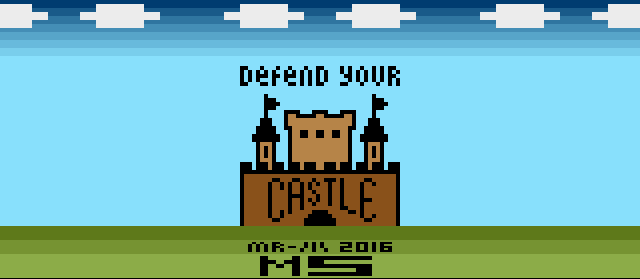 Standard game on PAL system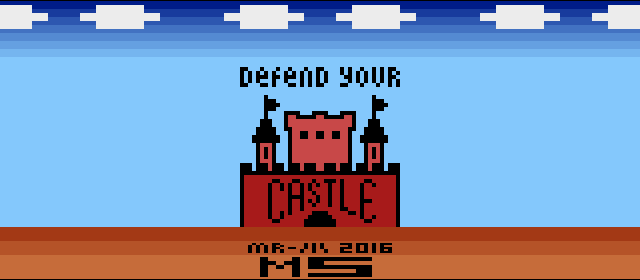 Standard game on NTSC system
For those NTSC users who like the PAL- colors better, there is a hacked NTSC-only version.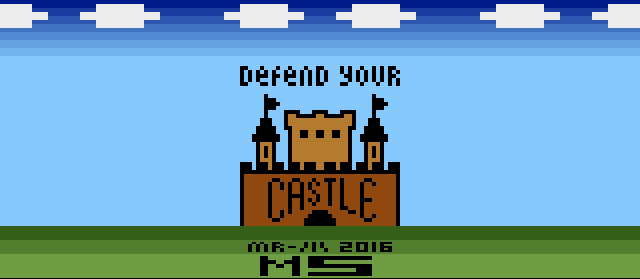 Orderstatus (updated 27-feb-2017):
| | | | | |
| --- | --- | --- | --- | --- |
| | Name | Country | Version | Status |
| 01 | Robbert Janssen | Netherlands | Standard | Waiting for parts |
| 02 | Alex Pietrow | Netherlands | Standard | Waiting for parts |
| 03 | Chris Choffat | USA | NTSC-hack ? | Waiting for parts |
| 04 | Tom Martin | USA | NTSC-hack | Waiting for parts |
| 05 | Lee Pearson | USA | NTSC-hack | Waiting for parts |
| 06 | Nicolas Pieper | Germany | Standard | Waiting for parts |
| 07 | Reinhard Traunmüller | Austria | Standard | Waiting for parts |
| 08 | Johan van den Bor | Netherlands | Standard | Waiting for parts |
| 09 | Johannes Koops | Netherlands | Standard | Waiting for parts |
| 10 | Naomi/John Groenewold | Netherlands | Standard | Waiting for parts |
| 11 | Breen Patterson | USA | NTSC-hack | Waiting for parts |
| 12 | Mervil | USA ? | NTSC-hack | Waiting for parts |
| 13 | Kelly Campbell | USA | NTSC-hack | Waiting for parts |
| 14 | Daryl Litts | USA | NTSC-hack | Waiting for parts |
| 15 | | | | |
| 16 | | | | |
| 17 | | | | |
| 18 | | | | |
| 19 | | | | |
| 20 | | | | |
| 21 | | | | |
| 22 | | | | |
| 23 | | | | |
| 24 | | | | |
| 25 | | | | |