Defend your Castle
My first game written for the Atari 2600/VCS.
The game is free to use for personal usage.
(Released 24-december-2016)
"Battle for the Kingdom"
(funny and fast 2 player game)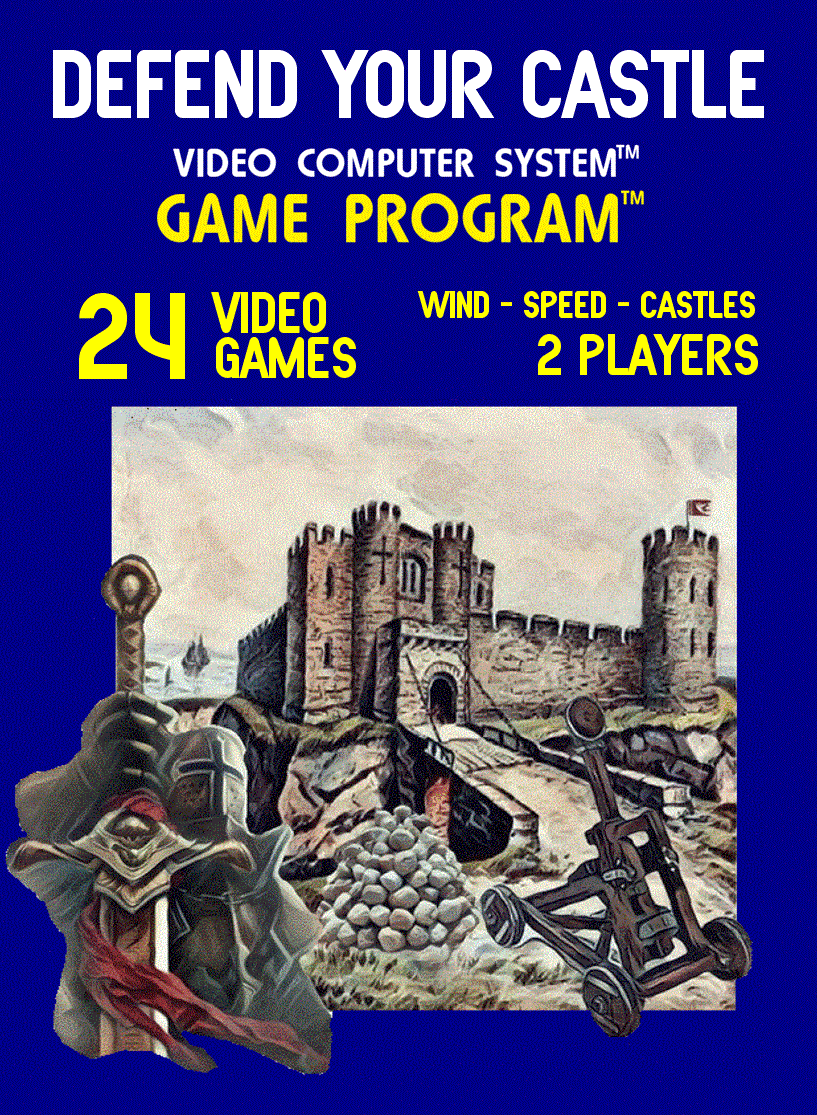 You are operating the catapult, defender of your castle.
Your goal is to destroy the opponents' castle before he destroys yours.....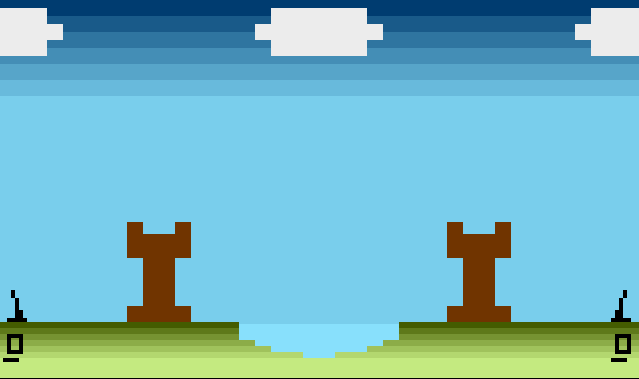 FREE Downloads:
Defend your Castle, standard version
Defend your Castle, NTSC with PAL-colors
Box, manual and labels, with nice 1970's artwork included.
Featuring "Castle Liverpool" on the box.

If you have no harmony-cartridge or any other emulation-device to play this game:
I have decided to produce PCB's with the game on it for the real hardware.

To save on costs and to keep the price down, I decided for the following:
"game PCB, 2 stickers and postage"
NO cartridge, use one of your own, any ATARI-MADE cartridge will do fine.

Set at a price of:
"15 euro including shipping, worldwide"
There will be NO limited production, I build and ship on demand.

What do you get:
-PCB fits in an Atari-made cartridge. Any Silver, red, picture or text-label will do fine.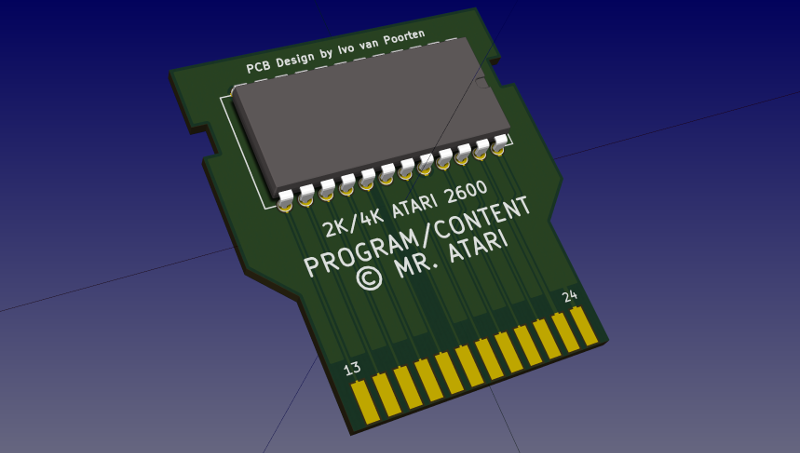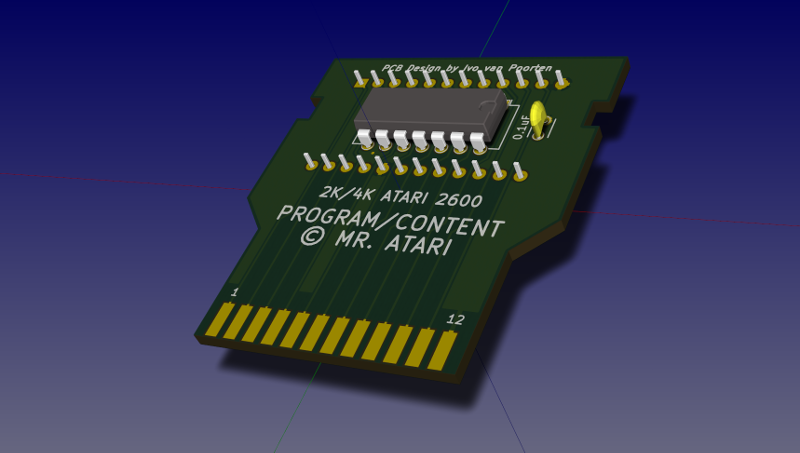 -2 labels, top and front, printed on quality sticker-paper, to be cut out by yourself.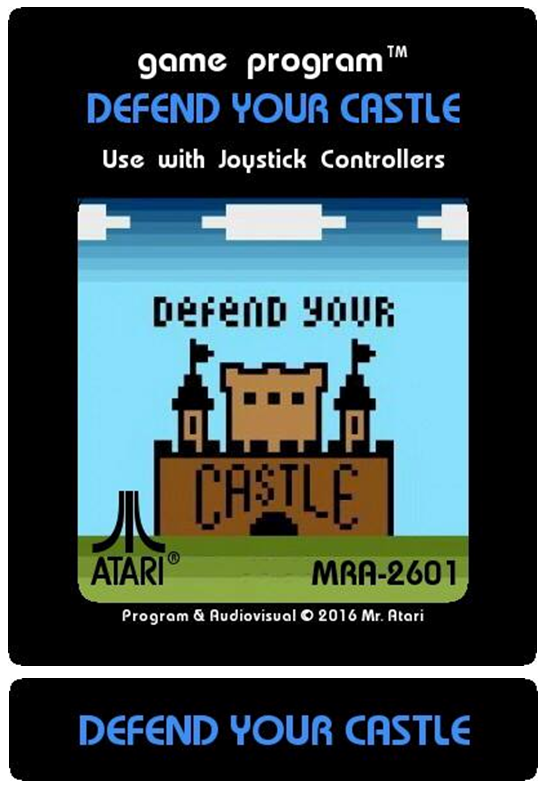 -Standard shipping in a small bubble envelop, no tracking.
-No box, No manual. You have to print, cut and fold it yourself, it's included in the download above.
How to get it:
Step 1:
-Send me an email. mr-atari @ mr-atari . com (remove the spaces)
-Specify STANDARD or NTSC-hack (see pictures below).
-Your Name, Shipping address, Zipcode and Country.
Step 2:
-Please be patient.
-I will put you on the list
-I will build & test your PCB.
-I will contact you to make payment.
Step 3:
-Send me 15 euro to my paypal (Worldwide) or bank-account (EU-countries), within 2 weeks after my email.
Step 4:
-I will pack and ship out your PCB + stickers.
-Shipping date is stated in the orderstatus below.

Orderstatus, click here
The STANDARD game can be used on PAL and NTSC systems.
PAL systems select COLOR-mode, while NTSC systems select BW-mode.
Supporting PAL and NTSC frame-rates, results in some color difference between both systems.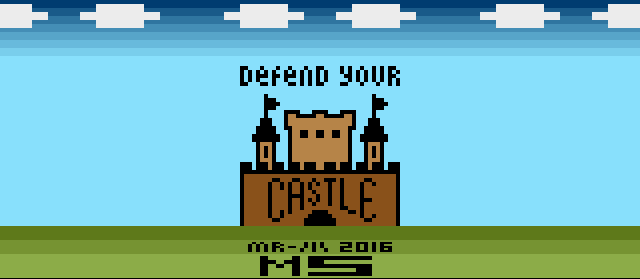 Standard game on PAL system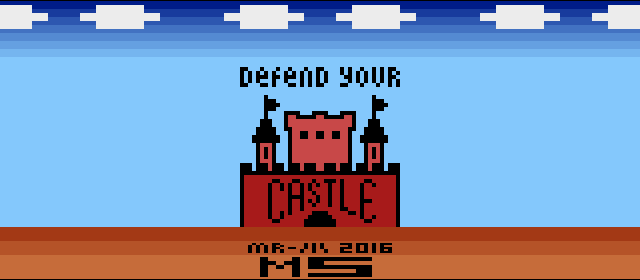 Standard game on NTSC system
For those NTSC users who like the PAL- colors better, there is a hacked NTSC-only version.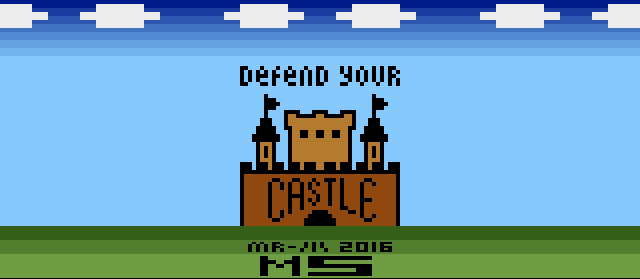 Orderstatus (updated 27-march-2017):

Orders for shipment 1.

Name
Country / Pickup
Version
Status
01
Robbert Janssen
Fair, Apeldoorn
Standard
PCB ready.
02
Cancelled !
03
Chris Choffat
USA
NTSC-hack
PCB ready, paid, shipped, 27-03-2017.
04
Tom Martin
USA
NTSC-hack
PCB ready, paid, shipped 10-03-2017.
05
Lee Pearson
USA
NTSC-hack
PCB ready, paid, shipped 10-03-2017.
06
Nicolas Pieper
Germany
Standard
PCB ready, paid, shipped 10-03-2017.
07
Cancelled !
08
Johan van den Bor
Fair, Apeldoorn
Standard
PCB ready.
09
Johannes Koops
Fair, Apeldoorn
Standard
PCB ready.
10
Naomi/John Groenewold
Netherlands
Standard
PCB ready.
11
Breen Patterson
USA
NTSC-hack
PCB ready, paid, shipped 10-03-2017.
12
Mervil Carmickle
USA
NTSC-hack
PCB ready, paid, shipped 10-03-2017.
13
Kelly Campbell
USA
NTSC-hack
PCB ready, paid, shipped 10-03-2017.
14
Daryl Litts
USA
NTSC-hack
PCB ready, paid, shipped 14-03-2017.
15
Derek
USA
NTSC-hack
PCB ready, paid, shipped 10-03-2017.
16
Jose Artiles
USA
NTSC-hack
PCB ready, paid, shipped 14-03-2017.
17
Dave
Fair, Apeldoorn
Standard
PCB ready.
18
Marcel v/d Pol
Fair, Apeldoorn
Standard
PCB ready.
19
Tim Shanks
Canada
NTSC-hack
PCB ready, paid, shipped, 27-03-2017.
20
Robb Alvey
USA
NTSC-hack
PCB ready, paid, shipped, 27-03-2017.


Orders for shipment 2.

21
Mark Terry
USA
NTSC-hack
PCB ready, paid, shipped 14-03-2017.
22
Thomas Schulz
Germany
Standard
PCB ready, paid, shipped 14-03-2017.
23-25
80s collector
Canada
3xStandard
PCB ready, paid, shipped 14-03-2017.
26
Stefan Pitsch
Germany
Standard
PCB ready, paid, shipped 14-03-2017.
27
Anne Bras (PC-King)
Netherlands
Standard
PCB ready, paid, shipped 14-03-2017.
28
Felix Kimmer
Germany
Standard
PCB ready, paid, shipped 10-03-2017.
29
Thomas Grauel
Fair, Oberhausen
Standard
PCB ready.
30
Andreas Wolf
Fair, Oberhausen
Standard
PCB ready.
31
Sebastian Kalizki
Fair, Oberhausen
Standard
PCB ready.
32
Jörg Lennhof
Fair, Oberhausen
Standard
PCB ready.
33
Jörg Ritterhaus
Fair, Oberhausen
Standard
PCB ready.
34
Holger Aurick
Fair, Oberhausen
Standard
PCB ready.
35
Sascha Luchs
Fair, Oberhausen
Standard
PCB ready.
36
Rene Lips
Fair, Apeldoorn
Standard
PCB ready.
37
Michael Glennon
USA
NTSC-hack
PCB ready, paid, shipped 10-03-2017.
38-39
Rick Weis
USA
2xNTSC-hack
PCB ready, paid, shipped 14-03-2017.
40
Andy Spencer
UK
Standard
PCB ready, paid, shipped 14-03-2017.


Orders for shipment 3.

41
Kevin Garbs
USA
NTSC-hack
PCB ready, paid, shipped, 27-03-2017.
42
Senad Palic
Germany
Standard
PCB ready, paid, shipped, 27-03-2017.
43
James Hale
USA
NTSC-hack
PCB ready, paid, shipped, 27-03-2017.
44
Bas Kornalijnslijper
NL
Standard
PCB ready, paid, shipped, 27-03-2017.
45
Boris Kretzinger (FB)
Germany
Standard
PCB ready, paid, shipped, 27-03-2017.
46
Rinus Rinus
Fair, Apeldoorn
Standard
PCB ready.
47
Flo Threepwood (FB)
Germany
Standard
PCB ready, paid, shipped, 27-03-2017.
48
Walter Lauer
Germany
Standard
PCB ready, paid, shipped, 27-03-2017.
49
Louis van Eijk
Netherlans
Standard
PCB ready, paid, shipped, 27-03-2017.
50
Falk Heinzelmann
Germany
Standard
PCB ready, waiting for payment.

Make absolutely sure I have your correct shipping-address.
If you do not respond within 2 weeks your order is postponed and your number re-assigned.

I update the list as orders come in, but please be patient on your order.
You can move up the list if orders fall through.

Out of PCB's. But don't worry they are ordered !
51
Matt Tajc
USA ?
NTSC-hack
Backorder, out of PCB's.
52
John Mogavero
USA ?
NTSC-hack ?
Backorder, out of PCB's.
53
Ant Harper
UK
Standard
Backorder, out of PCB's.
54-55
Alexander Klinner
Fair, ABBUC
2x Standard
Backorder, out of PCB's.
56-57
Brandon S
USA
2x NTSC-hack
Backorder, out of PCB's.
58
Roger Bierhuizen
NL
Standard
Backorder, out of PCB's.
59
Suprise from Roger Bierhuizen
NL
Standard
Backorder, out of PCB's.
60
James Randall
USA
NTSC-hack ?
Backorder, out of PCB's.
61-62
Rob Patton
USA
2xNTSC-hack
Backorder, out of PCB's.
63
Ioannis Pachnis
Austria
Standard
Backorder, out of PCB's.
64
Thomas Thomaniac
Fair, Apeldoorn
Standard
PCB ready.
65
Stefan Freundorfer
Fair, Oberhausen
Standard
PCB ready.
66
Miccoli Marco
Italy
Standard
Backorder, out of PCB's.
67
Ric Pryor
USA
NTSC-hack
Backorder, out of PCB's.
68
Ingo Bo
Fair, Oberhausen
Standard
PCB ready.
69
Sven Vössing
Germany
Standard
Backorder, out of PCB's.
70
Klaus Wolf
Fair, Oberhausen
Standard
PCB ready.
71
Andy O'Brien
USA
NTSC-hack
Backorder, out of PCB's.
72-73
Steve Apicco
USA
2xNTSC-hack
Backorder, out of PCB's.
74
Backorder, out of PCB's.
75
Backorder, out of PCB's.
76
Backorder, out of PCB's.
77
Backorder, out of PCB's.
78
Backorder, out of PCB's.
79
Backorder, out of PCB's.
80
Backorder, out of PCB's.


Eurocon pre-orders.

Madtronix
Eurocon 2017
Standard
Backorder
Martin Wodok
Eurocon 2017
Standard
Backorder
Dieter König
Eurocon 2017
Standard
Backorder
Nir Dary
Eurocon 2017
Standard
Backorder
Paul Little
Eurocon 2017
Standard
Backorder
Jon Leg
Eurocon 2017
Standard
Backorder
Reinhard Traunmüller
Eurocon 2017
Standard
Backorder
Eurocon 2017
Standard
Backorder
Eurocon 2017
Standard
Backorder